Kade Kinnear, Licenced Massage Therapist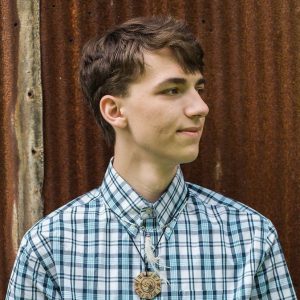 Kade Kinnear is a 2nd generation traditional medicine practitioner. He is a certified Massage Therapist, specializing in Tui-Na, a form of traditional Chinese Bodywork. He has learned much from his father, Jeffrey Kinnear, who is an Oriental Medicine Practitoner.
Kade is a graduate of Great Lakes Institute of Technology. In addition Kade has also been trained in Gua-Sha (Myofascial/Meridian Scraping), Acupressure, Moxabustion, Cupping, Qi Gong, Hypnotherapy, and Chinese Tea Ceremony.

He can help you extend the benefits of your session by teaching various stretches and Qi Gong practices to help maintain muscle health and teach you about Tea from a Traditional Chinese Medicine perspective.

To schedule an appointment with Kade:
Call or Text – (814) 480-0844
Email – tigerspiritmedicine@gmail.com
or Fill out the form on this page