We find the phrase alternative medicine problematic when describing what we do here. The phrase already brings to mind very specific ideas about who and what we are. None of which fit us.
First, let's define the word alternative:
– something available as another possibility where each option is mutually exclusive
– a behavior that is considered unconventional and seen as a challenge to traditional norms
We do not view ourselves as the other possibility that must be signed up for in lieu of something else. We view ourselves as complimentary to many paths and disciplines. We do not want you to quit going to see other people in deference for us. We view ourselves as a compliment to the care you find in many places and offices. We definitely do not consider ourselves mutually exclusive.
As far as the second definition, any of the modalities offered at our location are no longer classified in the unconventional or challenge to traditional norms category. All of our modalities have been in this country for quite some time and are accepted modes used by many people. More and more people know what acupuncture and Rolfing ™ are; not only know what they are, but use them as well.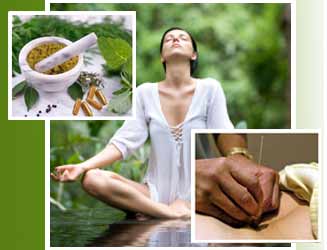 Second, the word medicine:
the science or practice of the diagnosis, treatment, or prevention of disease
We do not prevent, cure, treat, or diagnosis any western diseases. The practitioners here, by law, are not allowed. None of them are M.D.s, the only people who can do the things listed. We do talk about the body in terms of energetics and have our own method for interfacing with the body in these terms.
So, what are we, if not alternative medicine?
We are advocates for health and longevity; we are visionaries who see the body and mind working together in one totality; we are complimentary care. Come and visit and tell us what your definition is!